Howdy WordPress fans!
If you landed on this post, we assume that you are WordPress fan 😛
This is our first blog post on DigiGrasp. So, we want to talk something about our website niche.
Have you gone through our about page? There we mentioned that DigiGrasp's primary focus will be on Digital Marketing, Search Engine Optimization & WordPress.
Let's talk about Digital Marketing & SEO later.
Now we are going to discuss why we added WordPress as one of our core topics.
The answer is simple. WordPress is the most popular CMS platform in the world, and we use WordPress since 2002.
Another foremost attraction of WordPress is, WordPress is one of the most flexible platforms used by the digital marketing and SEO specialists like us.
We love WordPress!
Why is WordPress So Much Popular?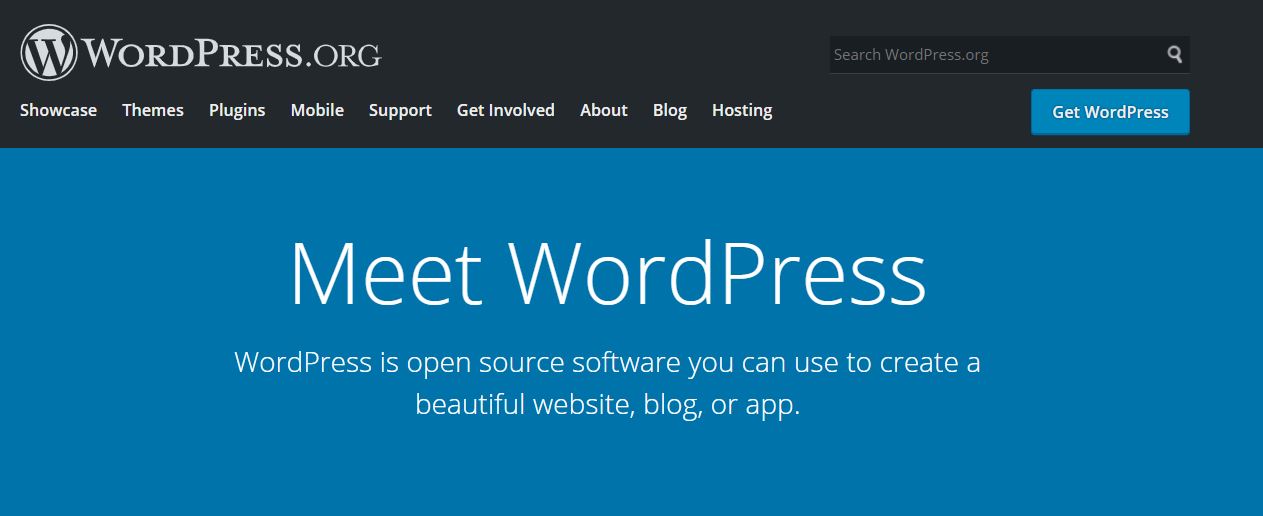 Have you ever wonder why WordPress is so much popular?
Let's have a closer look at some of the main attractions of WordPress for being in the top of the list.
WordPress is Free and Open-Source
Yes, WordPress is absolutely free.
You don't have to pay anything to use WordPress and you don't have to worry about paid renewals.
You may wonder how WordPress can be developed and distributed for free?
Because WordPress is developed supported by thousands of generous developers and companies.
WordPress has a reputation for having a great support community.
In the WordPress community, everyone is contributing their time and resources for helping each other and making WordPress stronger and better than before.
Millions of Themes & Plugins
The WordPress core comes with all the basic functionalities needed for a blog, which includes posts, pages, themes, user management, etc.
Additionally, you can improve the design and functionalities of WordPress by considering millions of free themes and plugins from the WordPress repository.
In just one-click, you can install and use any free themes and plugins available in the WordPress repository from your WordPress dashboard.
In most cases, the free plugins and themes are more than enough for a good start.
The Flexibility
In the beginning, WordPress was only used for blogging. However now, the story of WordPress is different.
Using WordPress, you can build any types of website, from regular blogs, news portals, corporate websites, portfolio sites, or even complex dynamic listing websites.
That means, you build and customize WordPress to any extent.
Since WordPress is an open-source CMS software, you are free to modify anything from the core files to themes and plugins.
You can even create your own themes and plugins by referring WordPress developer resources.
Popular Websites Powerd by WordPress?
Want to know who are all the popular WordPress powered websites on the Internet?
Since there are many, we cannot include all, but let's showcase the top 10 most famous websites powered by WordPress:
4. TechCrunch
6. Time Inc.
7. Sony Music
8. MTV News
10. Bata
Impressive right?
Do you think these companies are wrong?
If not, then join the WordPress community with no fear!
If you are going to choose WordPress as your website or blogging platform, then you are going to be a one in millions of websites powered by WordPress.
So, welcome to a giant family!
Conclusion
For digital presence, you need a website.
Once you have a website, then you have to do proper Search Engine Optimization and Digital Marketing to boost your traffic, conversions, and income.
That's why DigiGrasp recommends WordPress as the best platform for digital marketers and SEO specialists for effectively applying SEO and online marketing tactics.
If you want to become a PRO in WordPress, Search Engine Optimization and Digital Marketing, then don't miss any of our upcoming articles.
Subscribe to our blog updates now!
What do you think about the role of WordPress in the SEO and Digital Marketing niches?
Will You Recommend WordPress?
If yes, what is the best feature of WordPress you like the most? If your answer is no, then which platform do you recommend?
Let us know your thoughts in our below comments section!